Nectre Mk1 Freestanding Wood Fire
RRP: $2,649.00
Pedestal Option – $2799.00
The Nectre Mk 1 is beautifully compact but yet powerful enough to heat around 185m2 of living area. With its high efficiency rating and modest heat output, the Nectre Mk 1 is a welcome addition to your home.
Additional Features
Nectre Mk1 is finished in black metallic paint and comes with cast iron door with ceramic glass and a stay cool spring handle. Steel baffle with steel brick retainer and firebrick lining to improve thermal mass.
A 900mm x 900mm hearth is required.
Door aperture is 250mm x 495mm.
Total weight of the Nectre Mk1 is 120kg.
10 year firebox warranty on Nectre Mk1
Installation
We recommend having a professional install any of our Nectre heaters. Our Dealers can arrange installation and most cases will undertake a site inspection to determine the correct location.
Product disclaimer
Pecan Engineering continually strives to improve the performance of all our Nectre heaters and stoves.We reserve the right to change or alter sizes and or specifications without notice. Efficiencies quoted are peak based on a low burn cycle. Burn times quoted are up to and can vary depending on wood, installation and heater condition. Emissions quoted are grams per kilogram. Safety, emissions and efficiency testing is in accordance with AS/NZS 4013, AS/NZS 4012, AS/NZS 2918:2001
Heater Clearances
Installation clearance distances for the Nectre Mk1 are as follows:
140mm from rear of heater to wall in a standard installation (square to walls).
650mm from side of heater to wall in a standard installation (square to walls).
500mm from rear corner of heater to wall in corner installation.
Flue and Hearths
Nectre Mk1 is not supplied with a flue from the factory. Our Dealers all provide suitable a flue and or decromesh kits required for installation. Nectre heaters do not come with hearths, our Dealers can supply a suitable hearth for your requirements.
Compliance
The Nectre Mk1 has been designed and manufactured to exceed the strict AS/NZS 4013 standards for emissions of 1.5g / kg of fuel burnt and efficiency of 60%.
FAQ
Nectre Mk1 Installation manual
Nectre Mk1 User manual
Tips for burning wood
Where can I buy a Nectre Mk1
Contact us for more information
Radiant Heat
The Nectre Mk1 firebox, radiates heat towards furniture and objects around the living area. Radiant heat is excellent if you want to sit in front while watching the flame.
NATA Tested
The Nectre Mk1LE has been tested and approved in a NATA accredited testing facility of Adelaide Heating Technology Pty Limited.
Gold Coast Fireplace & BBQ Super Centre has been providing expert knowledge and experience to our QLD & Northern NSW customers for over 30 years.
REQUEST MORE INFOMATION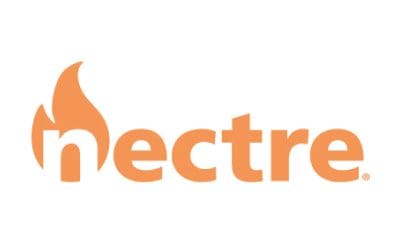 Description