Nectre MK3 Woodstacker Wood Fire
RRP: $3,899.00
The Nectre Mk3 is beautifully compact but yet powerful enough to heat between 240-270m2 of living area. The Mk3 has a very generous firebox and is compliments any living space
Additional Features
Nectre Mk3 is finished in black metallic paint and comes with cast iron door with ceramic glass and a stay cool spring handle. Steel baffle with steel brick retainer and firebrick lining to improve thermal mass.
A 900mm x 900mm hearth is required.

Door aperture is 250mm x 495mm.

Total weight of the Nectre Mk3 is 160kg

10 year firebox warranty on Nectre Mk3
Installation – We recommend having a professional install any of our Nectre heaters.
Standard 3 Speed –  FanThe Nectre Mk3 is fitted with a 3 speed remote control fan. Cleverly designed to be effective without being intrusive. Enjoy the powerful twin barrel power on hi speed. The Mk3 can be used either with or without the fan on.
Heater Clearances – Installation clearance distances for the Nectre Mk3 are as follows:
   150mm from rear of heater to wall in a standard installation (square to walls).
   400mm from side of heater to wall in a standard installation (square to walls).
   150mm from rear corner of heater to wall in corner installation.
Flue and Hearths – Nectre Mk3 is not supplied with a flue from the factory.
Radiant/Convection Heat – The Nectre Mk3 release their heat through a combination of heat radiation, which heats objects, and convection which heats the air. Excellent for feeling the heat of the flame and warming the surround living space.
Gold Coast Fireplace & BBQ Super Centre has been providing expert knowledge and experience to our QLD & Northern NSW customers for over 30 years.
REQUEST MORE INFOMATION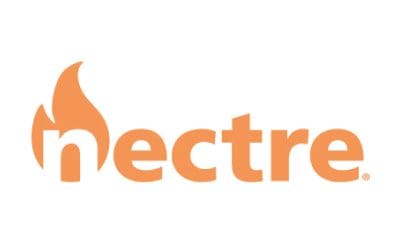 Description
Nectre Mk3  dimensions
Pedestal model size : 750mm (w) x 745mm (h) x 445mm (d) – base width 650mm