ADF Linea 100 Insert Double Fronted Wood Fire ADH100ID
RRP: $6,520.00
Linea 100 Duo is all about contemporary lines and a strong sense of style. Expertly constructed by some of the world's finest craftsman, ADF incorporates their heritage and time-honored tradition into every design.
The Linea 100 Duo provides a considerable 17kW of heat output. Exhibiting all the traits that come with every ADF fire, these elegant fires combine a simplistic linear design with a 5mm steel firebox lined with high density firebricks. This automatically insulates the combustion chamber to allow for a superior heat reflection.
Duel doors swing open for convenient reloading and showcase the stunning flames, and lively embers all whilst providing an enchanting ambiance. Acquiring an ADF wood burning fireplace isn't simply ensuring a heating solution for your home; it is comfort, dependability, well-being and a work of art.
Gold Coast Fireplace & BBQ Super Centre has been providing expert knowledge and experience to our QLD & Northern NSW customers for over 30 years.
REQUEST MORE INFOMATION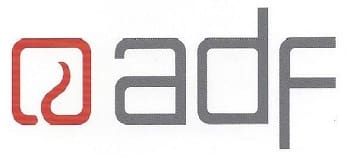 Description